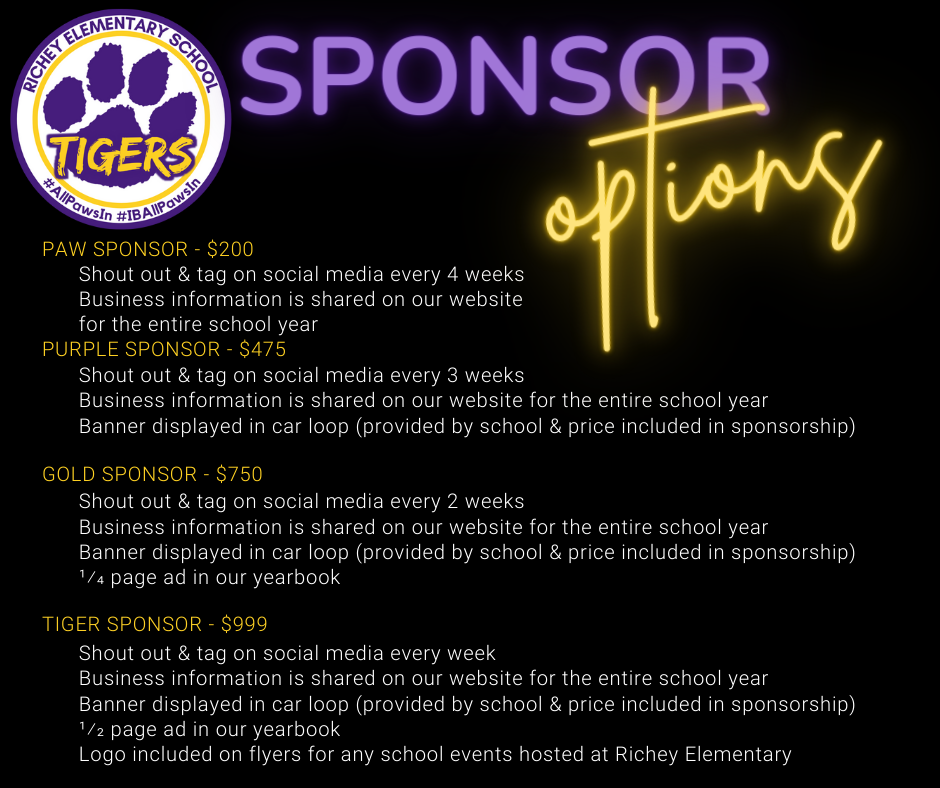 Dear Community Partner,
We are reaching out to offer you and your business a unique advertising opportunity. Enclosed you will find more information about sponsorship levels. Each sponsorship level has added benefits. We hope you will find something that works for you and your business as we would love to partner with you. Your charitable sponsorship donation is tax-deductible.
Our car loop sees around 250 cars twice daily for 180 school days beginning in August and ending in May as well as 100 employee cars. Our virtual reach across all social media platforms is over 2,100. Richey Elementary has been searched for over 57,000 times in the last quarter on Google.
As a Title 1 School with 90%+ of our students receiving free or reduced lunch the funds from the sponsorship donation will enable us to reach our goal to help build an enriching environment for our staff, students, and families. In doing this we hope to facilitate building a sense of community and benefit the neighborhood, city, and county as we work to educate world changers. Furthermore, $30 from each donation will be going to a fifth-grade student for a yearbook and class shirt.
We hope you will consider being a sponsor to help keep our school and community events continued success. For more information, please contact Nicole Christensen at (727) 774-3500 or via e-mail at NCHRISTE@pasco.k12.fl.us.
Thank you for your consideration.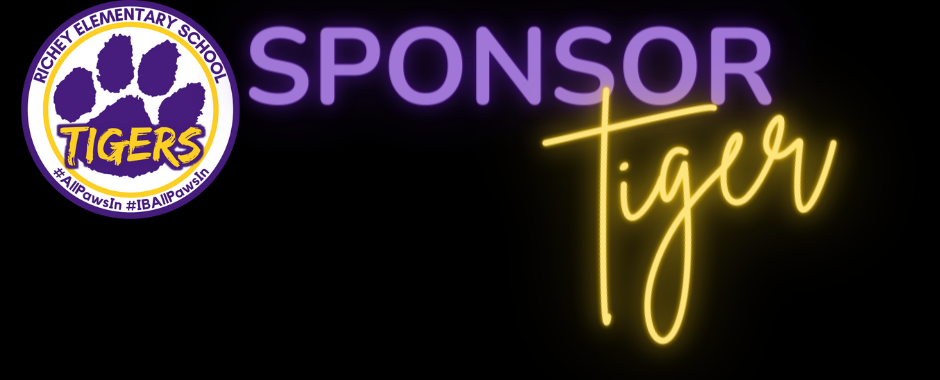 Doran, Beam, & Farrell, Pasco Law Team
6641 Madison Avenue
New Port Richey, FL 34652
(727) 846-1000
Website
Facebook